It's a porcupine! It's an anteater! It's...wait a sec, what the f*ck is that?!
The spiky fellow up there is a short-beaked echidna, AKA "spiny anteater." Like many of nature's weirdest creatures, it is native to Australia. A few other It shares the status of "weirdass egg-laying mammal" (or, for more science-y types, the order "
Monotremata
") with the platypus, but, due to it being slightly less ridiculous-looking, is not nearly as well-known.
Even though all echidnas may look the same to you, there are actually 2 extant genera of echidna and one extinct genus. They are primarily divided by area. The ones in the genus
Zaglossis
are native to the Guineas; the one most people know about, the short-beaked echidna, is the only member of the genus
Tachyglossus
.
If you have heard of the echidna, it was probably through
Sonic the Hedgehog
. That is about as much pop culture exposure as they get, despite being the most abundant native mammal in Australia.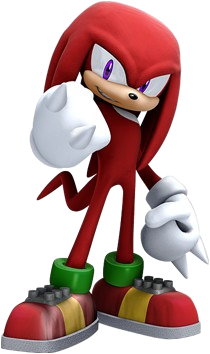 I don't know WHAT genus this guy is in, but I hope it's one of the extinct ones.
At least nobody has taken advantage of the echidna's odd sexual aspects!

For the record, no, I have no idea why these little guys were named after a mythical 'mother of all monsters' character. The name "echidna" relates to snakes, not porcupines or anteaters. Maybe they were using it as a catch-all "OMG WTF IS THAT SPIKY THING?!" name.